Nicky attempted suicide today.
This was the text I got last year.
I had spoken to Nicky, an intelligent, thoughtful fifteen-year-old, via zoom the previous week. She smiled and spoke of college classes that she wanted to take the following summer. The cloud of anxiety that always surrounded her, the one that had caused her to attempt once before and this second time, still lingered, but seemed less dense than earlier occasions when we talked. I don't know whether she felt okay in that moment or if she just learned how to fake okay-ness that well.
Thankfully, Nicky got help in time. A few weeks in the hospital and then several more in a live-in intervention program helped. Nearly a year later, she's still around to bring joy to all of us who know her.
Unfortunately, not all stories have such a hopeful end, which is why I've participated in the Alive & Running 5K for many years. This year I fell down on the job, too busy trying to deal with my own circus. However, I just learned of another fundraise in honor of a teenager lost too soon, Zachary. My dear friend Erika told me about this bright, funny, talented young man that our world now has to do without.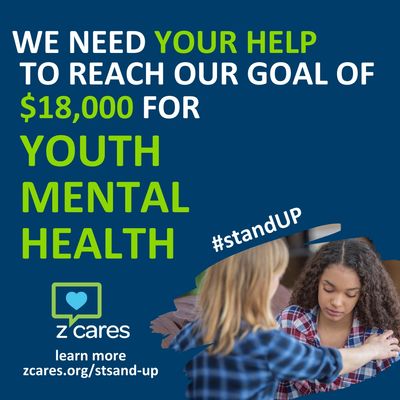 Please check out https://zcares.org/stand-up and if you are able, donate. We can't stop trying. If you've ever dealt with your own mental issues, or loved someone who has, you know the fight is too important.
Wishing you all joy and someone to hug today.